Instant Online Quotes for
Junk Car Removal
Maximum Cash Paid for Your Unwanted Car or Truck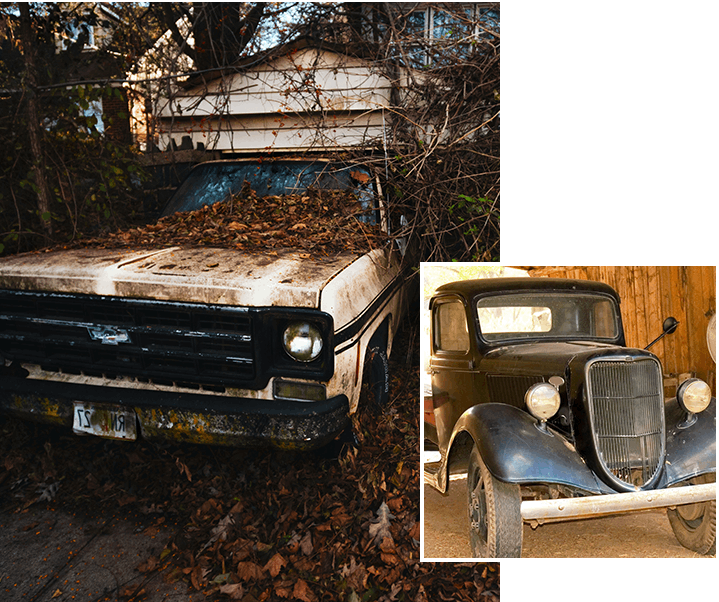 Sell Your Junk Cars in Atlanta, GA
Junk cars can be more trouble than they're worth. They take up space in your driveway, yard, or street, and they're often an eyesore. And what's more, you might not know how to get rid of that car since it doesn't run anymore.
That's where Windward Auto Removal Service comes it. We pay the most for junk cars in Atlanta, GA, and we provide a junk car removal service. That means we come to you, remove the car, and leave you with the cash. It's that simple! Sell your junk cars to us today.
Windward Auto Removal Service has been buying used and junk cars in Atlanta for more than a decade. At that time, we've learned that what our customers want is convenience and prompt service, which is why we offer free towing and instant online quotes.
We travel all over the Metro Atlanta area to get broken-down, unwanted, and junk cars off your property, and we offer top dollar for cars. Translate that rusty space-waster in your yard into cash with our help.
Turn to Windward Auto Removal Service for the best junk car removal service in the area. We get rid of your car the same day you call in, which means you can improve the look of your property and get cash today.
Rather than donate your junk car for parts, earn some money instead. Even the most broken-down and rusty cars have high value to us, so call us today, no matter where you live in the area. Call (678) 358-4568 for more information.
Windward Auto Removal Service buys all unwanted cars and trucks, wrecked cars, bad motors, bad transmissions, not running, running, regardless of condition, location, or weather!
We buy junk cars and unwanted cars - all day every day in
all areas of Metro Atlanta.
Windward Auto Removal Service is Atlanta's most aggressive junk car, unwanted car, not running car buying service in Georgia. We often pay $1000 or more for many cars! Call us today! We are ready to send a truck to transport the unwanted car and pay you NOW!
NO HIDDEN FEES PLUS FREE TOWING!